15 tags
10 tags
Meet the Makers
nexttopmakers: Come catch up with New York's Next Top Makers as they turn their product prototypes into businesses. Thoughts, feedback and new connections are encouraged at this celebration of NYCxDesign, the City's inaugural design festival. Next Top Makers Open Studio May 20, 6:30-8:30 pm NYDesigns in LIC An RSVP through eventbrite is required.  Refreshments and hors d'oeuvres will be...
13 tags
11 tags
12 tags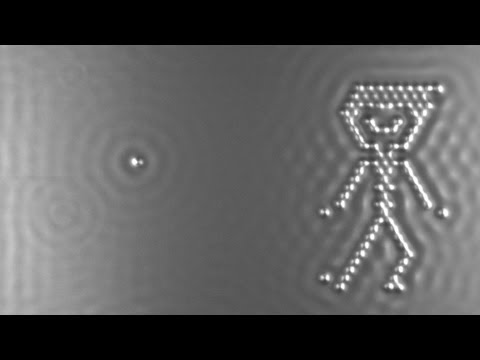 11 tags
5 tags
8 tags
7 tags
5 tags
The ChallengePost Blog: Nine reasons NY Tech Day... →
challengepostblog: Here at ChallengePost, we've seen first-hand the remarkable energy and passion that the New York City tech community brings — from designers and engineers working together to develop new products that help revitalize NYC's industrial sector in New York's Next Top Makers, to software…
7 tags
17 tags
20 tags
10 Awesome Startup Offices In NYC
Everyone knows startups are among the most fun and innovative companies in the world. The kind of offices you find in New York are no different—though you might find just as many horse masks. Think you could design an even cooler office? Head over to WeAreMadeInNY.com and see how you could build a company from the ground up. Via BuzzFeed. 1. Fab.com 2. MakerBot 3. Foursquare 4....
3 tags
3 tags
5 tags
6 tags
#NYTechResponds
New tool for techies looking to help with hurricane recovery: help with hacks in progress, add or suggest projects HERE: http://bit.ly/nytrprojects
6 tags
Sandy Coworking - A listing of spaces where you...
In the light of Hurricane Sandy disabling much of lower Manhattan and NYC's water front, this is a map of the NY business community helping each other out. Here is a listing of spaces where you can work, recharge, and reconnect. If you don't see your coworking location or office on the map, click "Submit a report" and we will add you to our map. ...
1 tag
Hack'n Jill: Hacksgiving Hackathon
Join Hack'n Jill, NY Tech Meetup, Girl Develop It and Control Group for a hackathon for social, global, and greater good. We'll address broken issues. We'll improve inefficient systems. We'll make the future better. Together. November 9 and 10, 2012 Register here: http://hacksgiving.eventbrite.com/#
The 5 Coolest Coworking Spaces in New York City →
While technology has allowed us to live in what TNW Editor Brad McCarty refers to as "The Next Workplace," corporate mindsets and mundane office life stands in the way of a truly progressive workstyle. Today's entrepreneurs in New York City's thriving tech scene won't stand for reactionary ways. The city is home to several innovative incubators like Prehype and Betaworks, and early stage...
11 tags
The Open Internet and the 2012 Election (Oct. 25)
Engine Advocacy and NY Tech Meetup invite you to join us for The Open Internet and the 2012 Election: A Conversation with Fred Wilson, Clay Shirky, and Susan Crawford Thursday, October 25, 2012 6 p.m. to 7:30 p.m. at NYU Stern School of Business. Tickets: $10 RSVP here 
7 tags
NYC is the biggest coworking city in the world.... →
Tony Bacigalupo's thoughts on coworking, the future, and making the world a happier place. Today, WNYC's New Tech City published a piece that declared New York City the world's biggest coworking city, tracking over 80 spaces on a map they've posted here. Five years ago, I was working to bring one– just one– space dedicated to the coworking movement to fruition in Manhattan. Seeing what has...
7 tags
Co-Working Spaces List
Looking for a simple way to find workspaces? Check out our friends at Loosecubes.  You can also take a look at this handy list:  Coworking Spaces Manhattan Con Artist Shared Workspace (LES) 157 Suffolk St. A shared artist workspace with access to loads of professional equipment. We're really interested in hosting photographers, painters, sculptors - pretty much anyone doing...
12 tags
Exploring New York's Tech Ecosystem →
General Assembly is an education company that educates people about starting companies. Co-founder Matt Brimer is leading their weekly class "Introduction to the New York Startup Community." General Assembly is also a packed coworking space. Asked if there were two companies crowded at this table, Director of Communication Angie Lee responded: "It may even be three or four, to be...
5 tags
A Beginner's Guide To The NYC Tech Scene →
13 tags
Top Co-Working Spaces in NYC →
Everyone comes to New York to make it big.  If you are going out on your own and are looking to surround yourself with talented people in a collaborative environment, co-working is your best option.  For other cities check out our list of 64 Co-working Spaces Every Entrepreneur Must Know, from our list of Top Cities for Young Entrepreneurs… The spaces on this list are generally not incubators...
BitFountain: Our thoughts on the September NYTM →
bitfountain: The showcase at the New York Tech Meetup last night was as diverse as the city itself. It was a mixed-bag of products cutting across markets and social issues. For us, what was striking was the shift toward mobile only applications by many of the presenters (Brewster, ConditionOne, and Divide),…
NYTM's Jessica Lawrence: The trend in NY this...
nasdaq: In her role as Managing Director of New York Tech Meetup, Jessica Lawrence has a unique perspective on what's bubbling up from the city's startup community. She's blogging her insights for us every month. So what should attendees at tonight's meetup expect to see?  The trend in New York tech this month isn't just about a handful of startups, it's about the New York startup community as...
Watch
#StartupStories co-produced by NYTM, NASDAQOMX and HD Made
Watch
#StartupStories co-produced by NYTM, NASDAQOMX and HD Made
Watch
#startupstories co-produced by NYTM, NASDAQOMX, and HD Made
3 tags
4 tags
Watch
Our protest covered by the Rachel Maddow show yesterday
3 tags
Masur Law's Legal Summary of PIPA & SOPA →
Steve Masur is a long-time NYTM supporter and wrote this great summary.
4 tags
5 tags
2 tags
4 tags